Assessment: Assessments help us get a better understanding of each dog's unique personality so we can determine which service is the best fit
Doggie Daycare: Daycare provides our dogs with a safe, fun and engaging atmosphere in our customized facility
Boarding: Our boarding dogs get to enjoy all the amenities of daycare plus a safe night's rest
Adventure Hikes: Our park group hikes are true adventures for our pup friends
Enrichment Program: We teach your dog to walk nicely on leash, come when called, be comfortable in a crate, and much more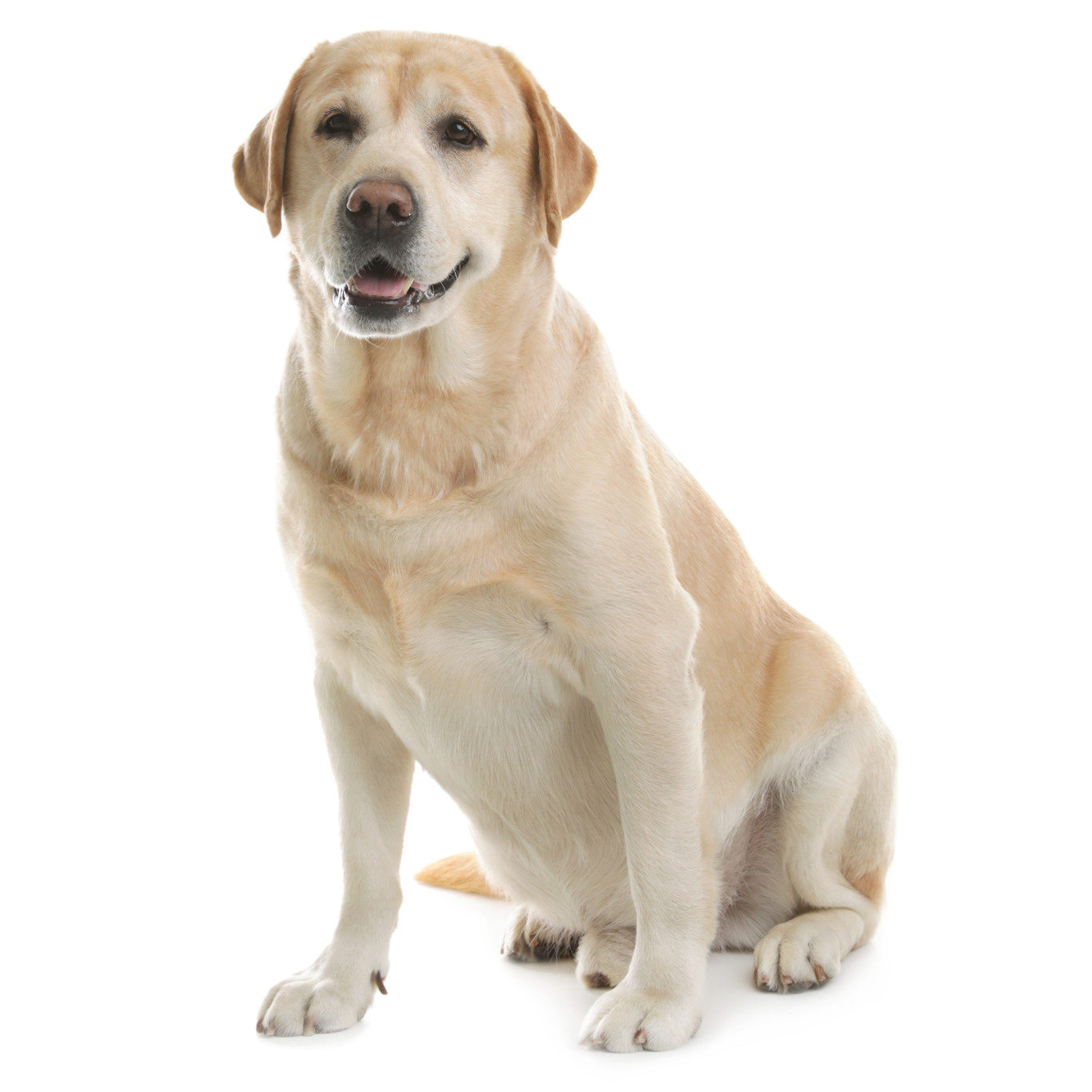 Figured Out How to Deal with Zoe's Out-of-the-Roof Energy
Maya is great! She's been walking and boarding Zoe, my 60 lbs pit mix, regularly since she was an 8-month-old puppy. Zoe's now 5 so it's been about four years now, and Zoe has developed into a very social and great dog. I'm always amazed at how Maya figured out how to deal with Zoe's out-of-the-roof energy as a puppy and into her big-girl years.
Jonathan W., Dog Owner
True Professionals Who Take Great Care of My Dog
Dog's True Dream is fantastic! Maya and her team of walkers are true professionals and always take great care of my dog when he's in their care. I've recommended Dog's True Dream to many other dog owners because of their caring professionalism and excellence.
Bob K., Dog Owner
Maya Is a True Dog Whisperer
Maya is a true dog whisperer! She has been working with my two rambunctious, unpredictable and stubborn Frenchies for two years now. They both showed signs of aggression (mostly with each other) but I was always scared to bring them around other dogs. After her training they are now able to play peacefully with other dogs and are all around happier well behaved dogs.
Mya D., Dog Owner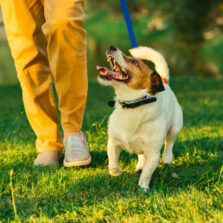 Assessment - $95
All Dog's True Dream services begin with an assessment. Assessments are an important part of aiding us with a better understanding of each dog's unique behavioral tendencies and personality and determine which service is the best fit. Assessments are done while your dog is enjoying a fun day of exercise and play in daycare. It's a gateway to all of our services. Your dog becomes part of the DTD family.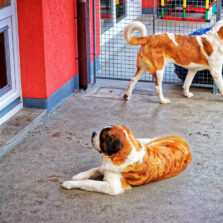 Doggie Daycare - $50
Daycare provides our dogs with a safe, fun and engaging atmosphere where they can spend the day running, playing and socializing with other dogs in our customized facility. Our dogs have access to indoor and outdoor all-day group play. Unlike other doggie daycares, we believe a cooped-up dog is unhappy so our daycare program includes two-hour long excursion walks per day. All our dogs come home happy tired and feeling truly fur-filled.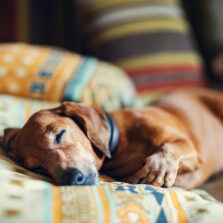 Boarding - $60 and up
All our standard boarders get to enjoy all the amenities of daycare plus a safe night's rest. We limit the number of boarding dogs so all our dogs have space and get lots of attention and love. We start the day with an early morning pickup followed by a full day of daycare where all boarders get two regional park outings, yard access throughout the day, group play throughout the day and room to relax.
Movie nights, zen meditation time and enrichment play nights are just a few of the PM activities to follow in the evening. We ask all boarding clients to help us accommodate this very fun and important schedule routine for the dogs by abiding to the morning check-in and evening check-out times.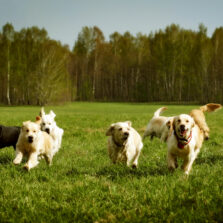 Off-Leash Group Adventure Hikes - $30
Our park group hikes are true adventures for our pup friends. A 60-minute trek at one of the many regional park trails allows the dogs time to explore exercise and socialize all under the guidance of one of our pack leader hikers. Not only will our dogs come back tired and happy but they will also have the chance to balance themselves while having fun and doing what dogs were born to do: connect with nature within a pack. Hikes include transportation to and from home and the trail. Total time: 1.5 to 3 hours. Water provided.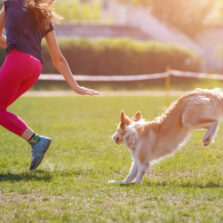 Training & Enrichment Program - $1,200
Training that goes beyond what you imagine! In our convenient enrichment program, we teach your dog to walk nicely on leash, come when called, be comfortable in a crate, and much more. We incorporate fun and enrichment exercises designed to keep your dog engaged while learning, which helps your dog more confident and better behaved in a variety of situations. The end result—your dog is happy and you get to enjoy life with your dog.
What's included:
7 hours of daycare, four days a week (Monday through Thursday)
Morning pickup and transportation back home
Multiple 30-minute, one-on-one lessons throughout the day
Group lessons
2 daily excursions to practice off-leash skills (always in a safe place)
Free time
Breed enrichment games
Treats
Prerequisites: Dog must complete assessment successfully and you must enroll your dog in the program for a minimum of two weeks (8 days total). A 5% discount is offered for those enrolling multiple dogs.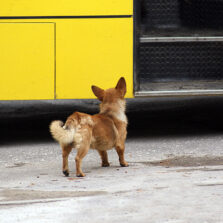 Shuttle Service - $7 per trip
Let your pup catch a ride on our Doggie Shuttle Bus! Our shuttle service travels around our service zone areas, picking up day campers and overnight boarders and giving them a ride straight from your doorstep to ours. This service can be regularly scheduled as part of your day camp package or arranged on an as-needed basis. We offer both morning pickups and end-of-day dropoff.
Frequently Asked Questions
What areas do you service?
We service pups in Alameda, Oakland, Point Richmond and Kensington.
What are the scheduled times for group hikes?
Morning hikes are from 9am-1pm. Afternoon hikes are from 1-4pm.
Which parks do you hike at?
We hike in a lot of regional parks in Oakland and Berkeley, such as Tilden, Redwood and Leona Canyon—just to name a few.
Where is your doggie daycare located?
Our doggie daycare is located at our training facility in Richmond.
Do you offer transportation?
Yes, all our services include pickup and dropoff.